Do you want to sell your products online?
If the answer is yes, you need dEE - dodify's Easy E-Commerce, a website that allows you to sell your products online throughout Italy!
To achieve excellent results, a good site for selling your products online must have an easy-to-navigate interface and many other fundamental features.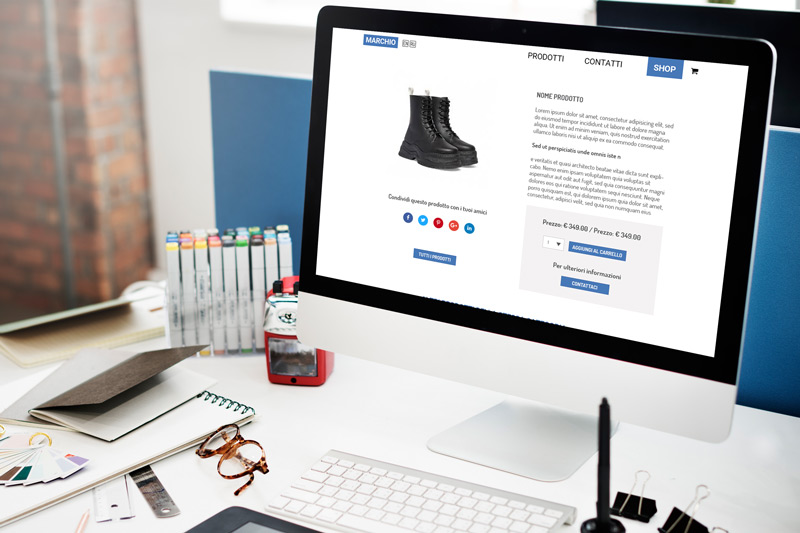 dEE - dodify's Easy E-Commerce is the perfect tool for small producers who want to take their sales online.
It is specially designed for businesses involved in:
Farming;
Artisan;
Herbal medicine;
Pasta factory;
Bakery;
Shoemaker;
Jewelry;
This is a great option for companies that have a limited number of products (between 20 and 40) and who have a limited budget to create and manage a website.
Contact Us
Generally one would opt for this solution to promote their business online. dEE - dodify's Easy E-Commerce is perfect for supporting social or Google sponsored promotional campaigns. These two tools side by side are able to give powerful feedback in terms of online visibility.
An e-commerce is your online showcase!
An e-commerce website will allow you to:
Showcase and sell products online;
Incorporate sliding images and descriptions;
Customize your product listing to highlight certain qualities;
Collect reviews on products and services offered, with a view to continuous improvement and customer loyalty.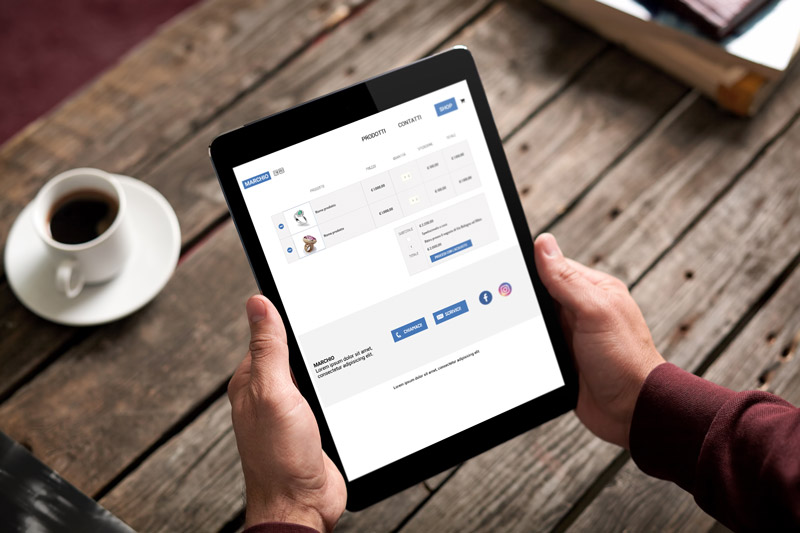 In a world that is moving more and more online, e-commerce is that simple and fast solution to position businesses adequately in the market.
Among the advantages of e-commerce we find:
Customers can shop in full autonomy (i.e. not restricted to opening shop hours);
Sellers only have to deal with the logistics and after-sales services;
E-commerce effectively automates all stages of the sales process.
But how much does it cost to create and maintain dEE - dodify's Easy E-Commerce online?
DODIFY offers guaranteed professional assistance in the creation of websites and in ongoing management, with a support team made up of expert technicians.
Contact Us
When you buy dEE - dodify's Easy E-Commerce you have included in the price the annual management of the technical assistance service.
How does the creation of dEE - dodify's Easy E-Commerce happen?
Creation is very quick as the dEE - dodify's Easy E-Commerce layout is already complete with a navigation structure with eye-catching graphics; it will be sufficient to upload some photographs of your business, change the colours according to your preferences and insert photos and product descriptions.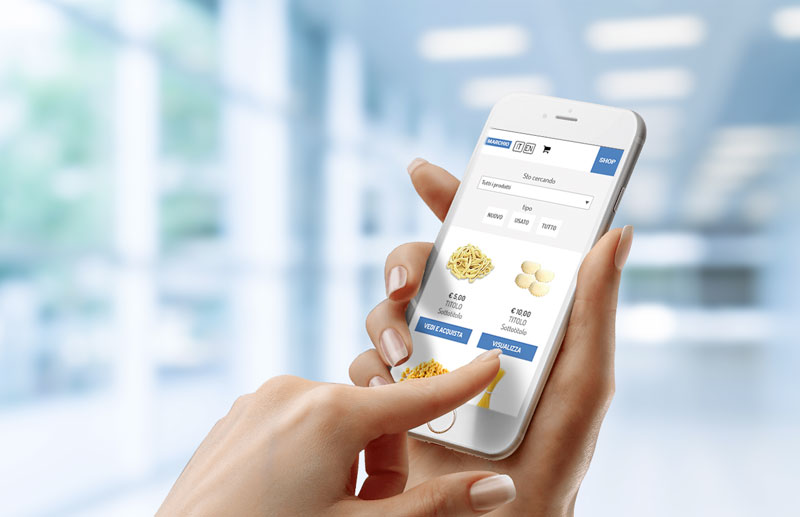 DODIFY incorporates experience gained from 2012 to today
In recent years we have created and managed several websites, some of these are now important national players! So, if one day you want to invest more in your E-Commerce site, we will be happy to support you in your ambitious project. dEE - dodify's Easy E-Commerce is in fact a professional tool that has all the potential to become a much more complete and performing site, without having to rebuild it on another platform!
We also have excellent skills in search engine positioning and are capable of devising highly performing sales strategies.
Contact Us