So now that we have the basic concept of hashtags covered, the next question is: how can it help businesses? Hashtags are wonderful and convenient for businesses because of the ability to create any hashtag you want. It's great for categorising certain topics and for creating awareness and promoting events and campaigns.
For example, Rossana, one of our very talented graphic designers, has started to create a series of graphics of some of our favourite recipes. We've shared these recipes from our blog posts and social media platforms and have hashtagged the recipes #graphicfood. Any time we post something related to recipes we have graphicfied we will include the hashtag #graphicfood to make it easier for anyone who wants to see all the recipes we have posted to find.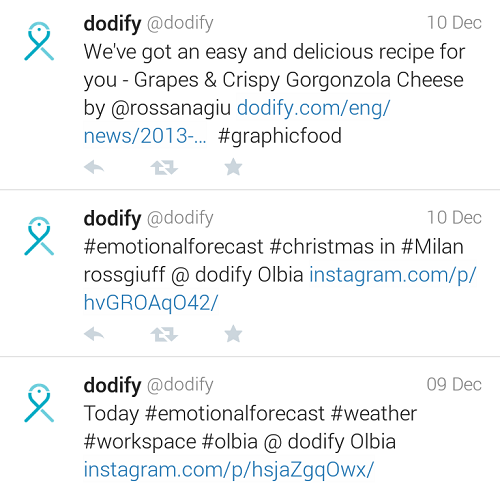 You can see here that #graphicfood pulls up several other related posts and we're not the only ones using it. If we wanted to be even more specific so that people ONLY find things related to dodify then we could change the hashtag to #dodifygraphicfood. But for now, this is ok.
Rossana has also started to create a series of fun drawings that show off her mood on a particular day and hashtagged it #emotionalforecast. Follow us on Instagram @dodify and Twitter @dodify if you'd to keep up with the latest posts!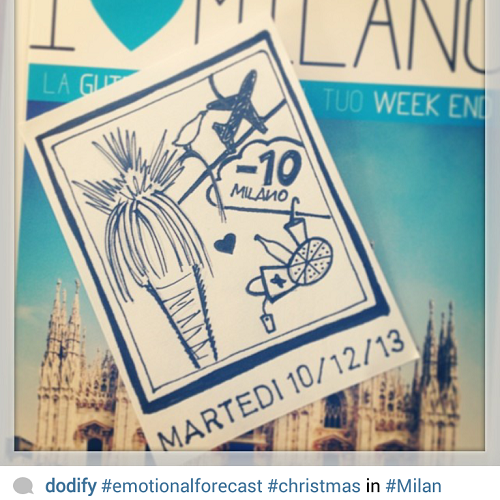 Using hashtags is a great way to generate buzz if you're promoting an event or campaign. If you start a campaign where a follower has a chance of winning something you're very likely to get lots of re-tweets and help spread word. If, for example, we wanted to start a contest that got our audience members to tweet us their favourite recipe using #dodifyfoodie where the winner received a homemade meal by team dodify (the best prize you could possibly get!) then there's a fairly high chance we would get quite a few people using that hashtag and thus, spread awareness.
Another popular way businesses use Twitter hashtags is to start live 'conversations'. You may have seen people promoting the chance to join in on a 'Tweetchat' but what does this mean? Well, because Twitter is live it has become popular for businesses dedicate a certain period where they can be active with their followers and engage in lively conversation. In the example below, Bath Film Festival gave their followers the chance to ask the film festival's director questions about the upcoming event. It is a fun way to engage with your audience where those who want to participate can ask questions and join in on the conversation or even those who are interested in a topic but just want to sit back and watch what is going on. Anyone who used the #BFFChat could participate and see the conversation.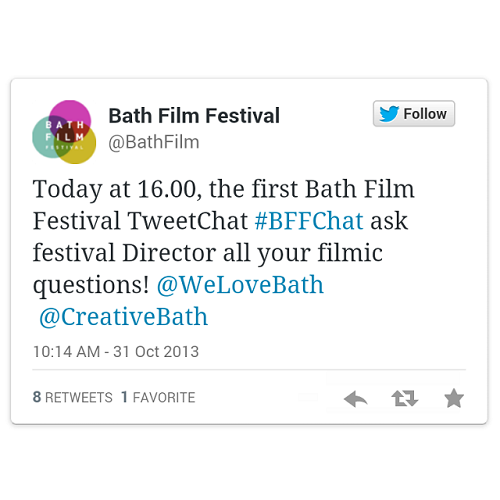 Have you ever created your own hashtag for your business or are you interested in promoting a certain campaign? Feel free to post questions in the comment box below or contact us if there's anything we can do to help you plan your promotion. #HappyHashtagging!